There is nothing than I love more that creating fun titles using a variety of fun alphabet stamps.
For my layout today, I wanted to show you that you don't have to necessarily use all of the same font to create your titles but you can create a title using a variety of different alphabets.
I first created the word "Learning" as part of the beginning of my layout title.

I stamped the word using a simple white ink on a dark blue cardstock using the Color Me alphabet set.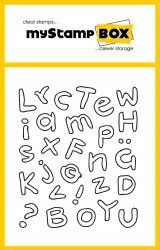 Next I created the word "To" as the second main word in my title.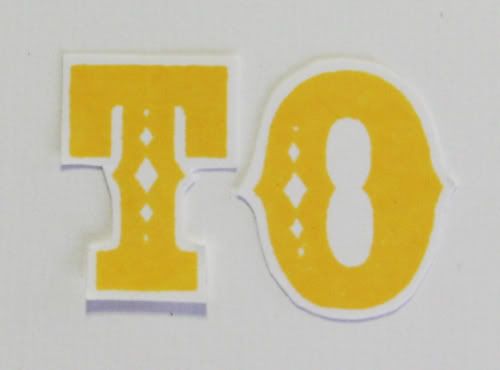 For this word, I used a simple yellow ink on a plain white cardstock and I used the new Royal Flush alphabet stamp set.  I love this new font!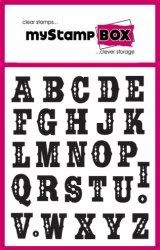 And the last word in my title was "Print".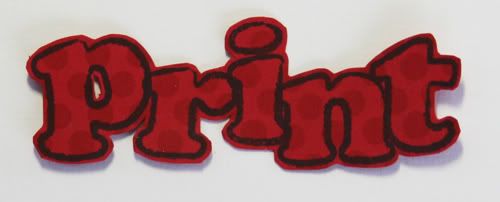 For this word, I used the fun alphabet stamp set "Rough Copy Alphabet" and some navy blue ink.  But I wanted to add something just a little bit fun to this word, so I grabbed the polka dots from the "Itty Bittys" stamp set and stamped the dots in red ink all across the word.
Last but not least, I wanted to create a fun alphabet related journaling block to write the journaling for my page on.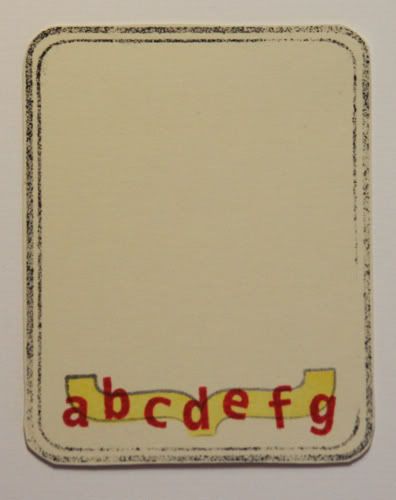 So I started by masking out the center of the journaling tag from the Just Add Notes stamp set.  I then stamped the fun brackets, both the outline and solid bracket as a decorative aspect of my tag.  Then I randomly positioned my alphabets from the Mini Alphas (small box) stamp set over top the bracket image using red ink.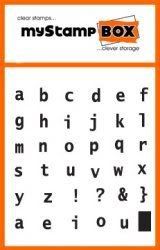 So I took all of the components of my title and my completed journaling block and put them together to create my final layout…
Learning to Print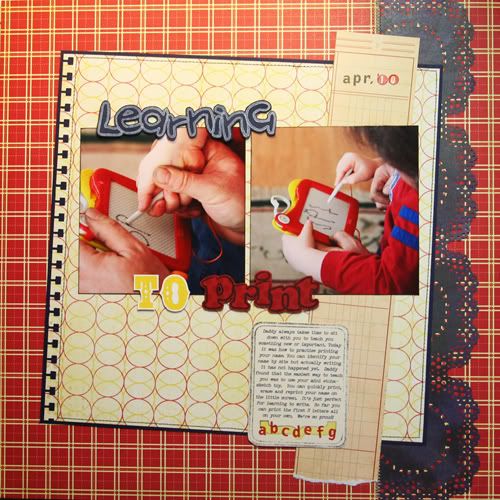 So the next time you go to create a layout title, make sure you pull out all of your fun alphabet stamps to create a unique and fun title!
Thanks for joining me on the mSB blog today!  I hope this page inspires you to do something similar on your next layout project!
Happy stampin'!
Allison Cope