In my mind, there is nothing better than cool, interactive cards!  With Spring now official here, I thought I would share some Spring inspired cards with you today.
Let's start with a fun flower pot card.  Here are the dimensions of the pieces of cardstock you will need to create this card:
9 x 3 1/2 – flower pot
3 x 4 5/8 – tag
2 3/4 x 4 1/2 – tag mat
scrap pieces for flowers & leaves
To begin, score your largest piece of cardstock (flower pot) at 2 and 5 1/2 inches.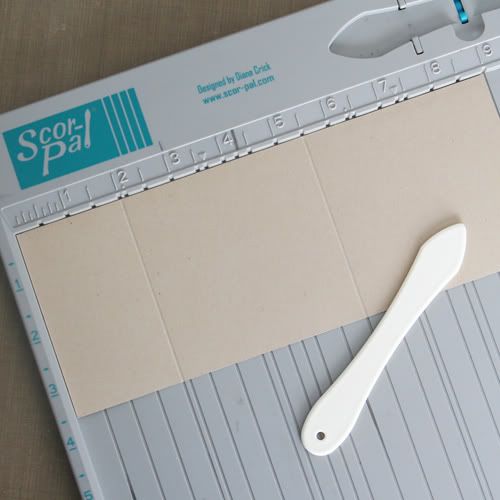 Fold your score lines to create one valley and peak.  See below.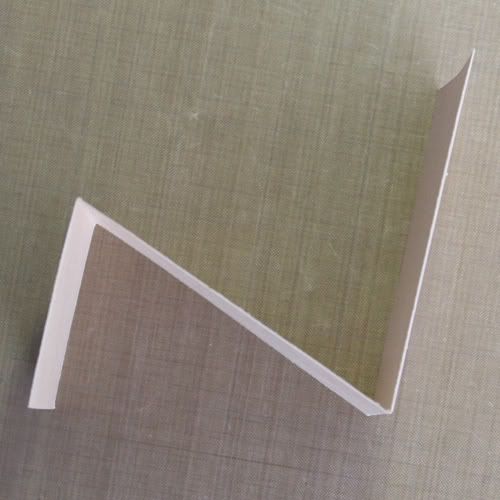 Now, measure in 1/4 of an inch on the bottom fold.  Use these marks to trim your card base to create a tapered pot base.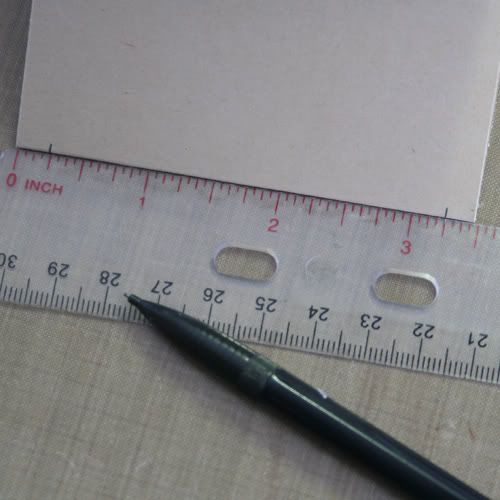 I then edge punched my pot edge and inked all of the edges of the card to create more dimension.  I also added some foam adhesive under the pot's decorative edge to hold it up and create a shadow.
I then added some decorative dots using my Funky Circles stamp set using Versamark ink for a subtle effect.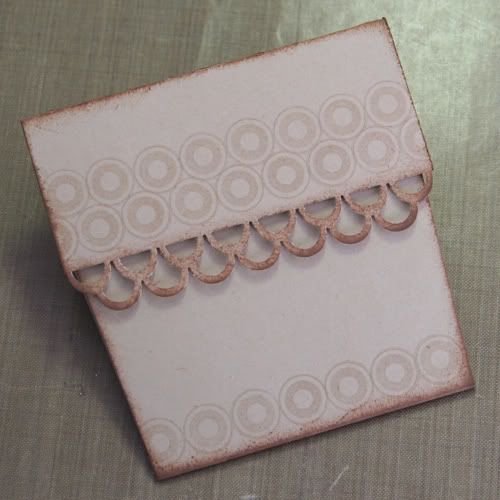 Then using a scrap piece of green cardstock, I stamped a variety of fun leaves from the Floating Leaves stamp set in various green inks.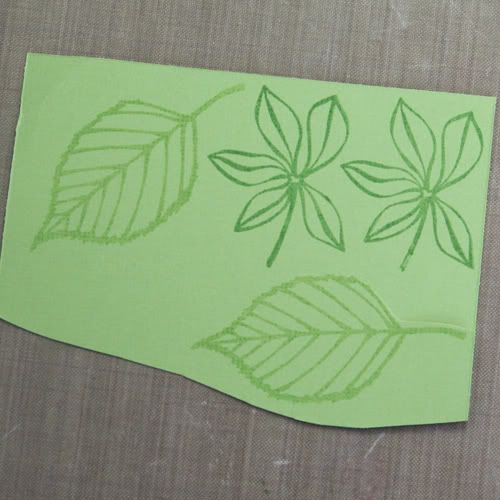 I hand cut them out and added some soft air brushed Copic colouring to them for some depth.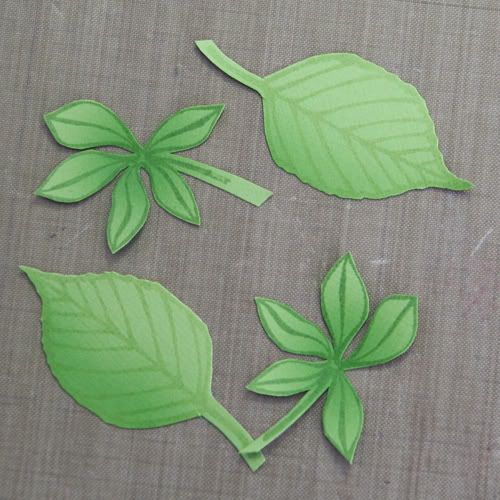 I then stamped a variety of floral stamps onto some pretty patterned paper.  For these blooms, I used the Garden Sketches and Kind Flower stamp sets.  I also cut them out.  I added my center flower images using our Preferred Partner, Helmar's 3D Scrap Dots to pop up the centers.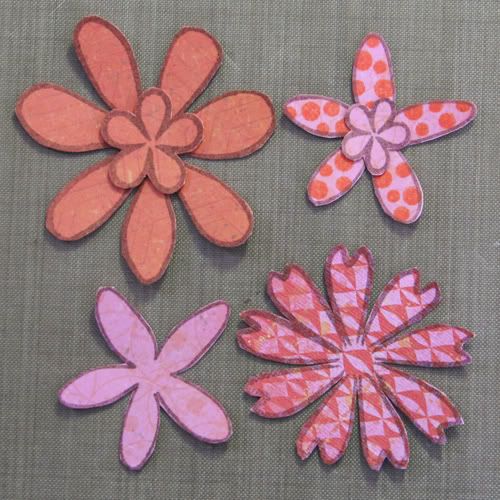 I then cut the tag and tag mat and adhered the two pieces together.  I tied a bright ribbon around the top of my flower pot to hold the 2 halves of my card together.  I used some glue dots to hold the ribbon secure.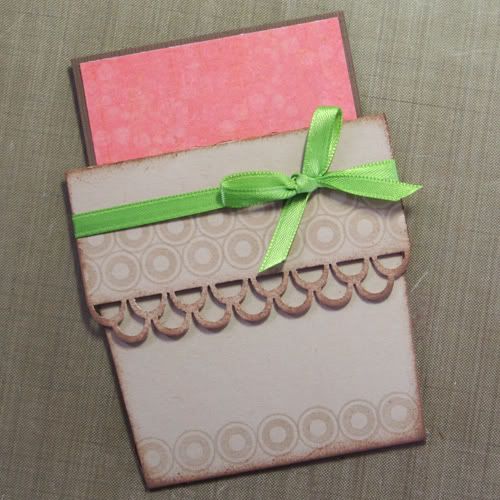 With the tag tucked inside the pot, adhere all of the greenery to the top of your tag.  Don't worry about the adhesive showing under your leaves.  The flowers will cover it up.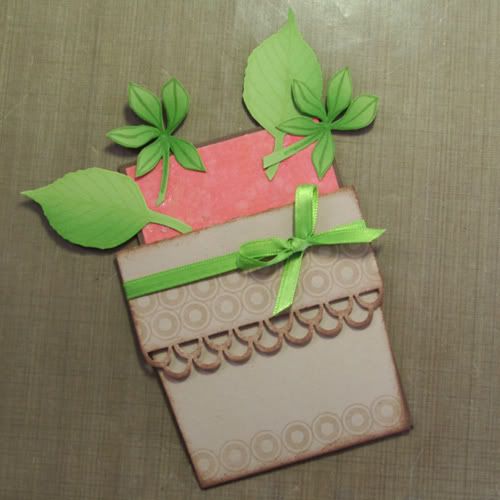 Add all of your flowers and add gems or pearls to add some shine to your card.   I also added some of our Preferred Partner's crystal glitter from PK Glitz to one of my flowers.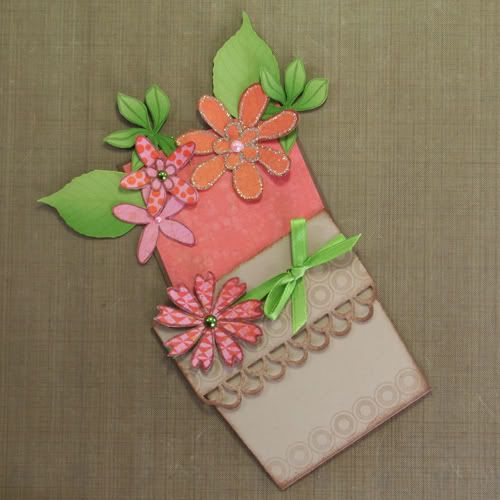 Here's my finished card!  You can add some stamped images or a sentiment to the front but I decided to leave mine plain.
Since we're all about interactive cards today… let's make one more!!!
Let's make a fun easel card.  Here's how I made mine!
For this card, you will need only two pieces of cardstock;
4 1/4 x 8 1/2 – card base
4 1/4 x 4 1/4 – card front
Let's get started!  Take your largest piece of cardstock and score it at 4 1/4 and 6 3/8.  The Scor-Pal has a groove for both fold lines!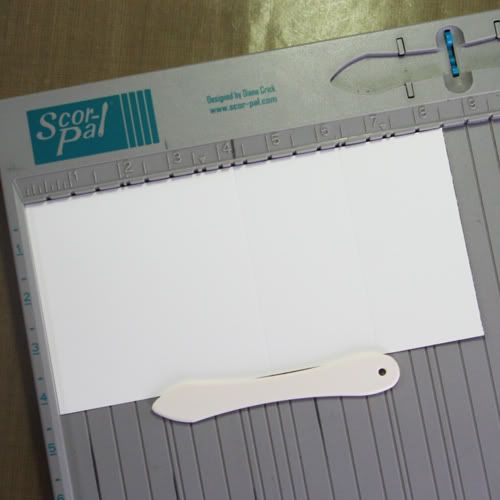 Fold your card to create one valley and one peak.  See the image below.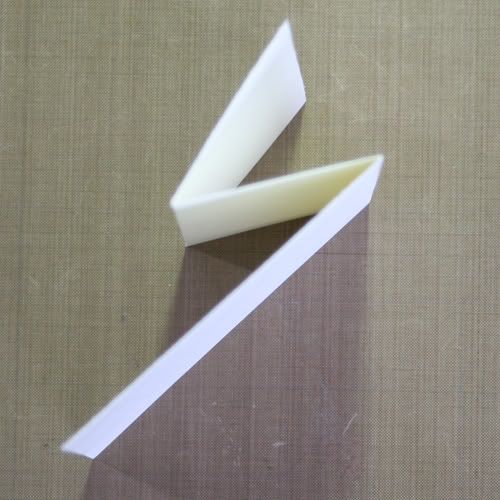 Now take your square piece of cardstock for your card front and adhere as shown below.
Create a fun 2 inch piece to go on the inside of your card.  I used the beautiful floral block from the Itty Bittys set and stamped in on a whole bunch of one inch squares in soft Spring hues.  I added a funny butterfly from the Colorful Companions set with some polka dots stamped on his wings from the Itty Bittys stamp set again.  I made sure that my lacy cardstock edge was pulled up a bit as to catch the bottom of my card front.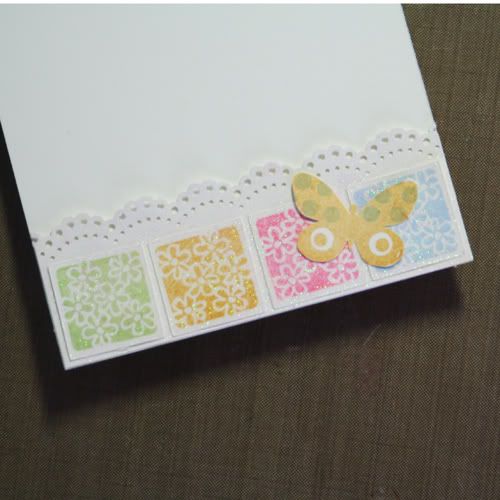 I created my card front to look like a continuation of my inside piece.  I also added some glitter paint to the exterior to give my card some shine!  Sorry it's so hard to photograph that aspect.  The sentiment on this card is from the Oval Office set.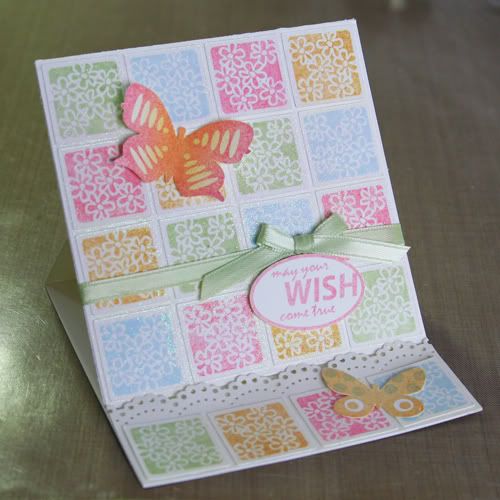 And now you have two more interactive cards to add to your creative knowledge.  I hope you give them both a try for your next card project!
Have a great Thursday!
~ Allison Cope ~