Happy Thursday everyone!
Today I want to show you an easy way to use glitter.  Yup… you know.  All those little tiny bottles of wonderful and super clingy glitters we all hide in our scrappy stash!
So grab your stamps and glitter and come play along with me today!
I started off by stamping a few flower images from the Garden Sketches stamp set with black Memento ink.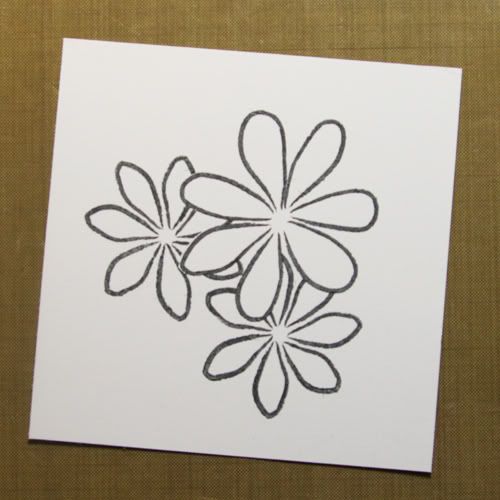 I masked off the flower images and stamped a few fern images from the Floating Leaves stamp set.
Then I coloured my flower images with my Copic markers, using the same colours (or close) to the colours of glitter you choose to use.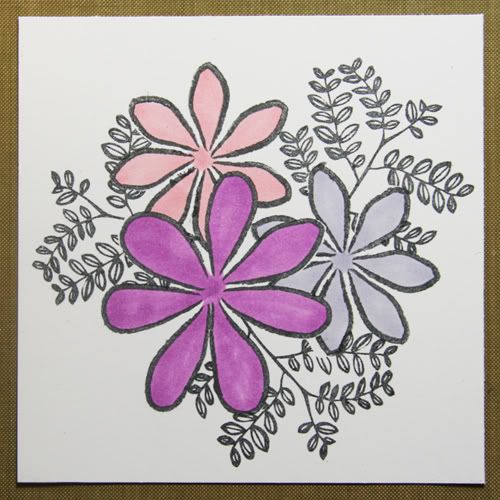 Once all the images were coloured, I used my Quickie Glue pen and started to colour each flower in individually.   Once my glue was applied, I sprinkled on my glitter and tapped off the excess.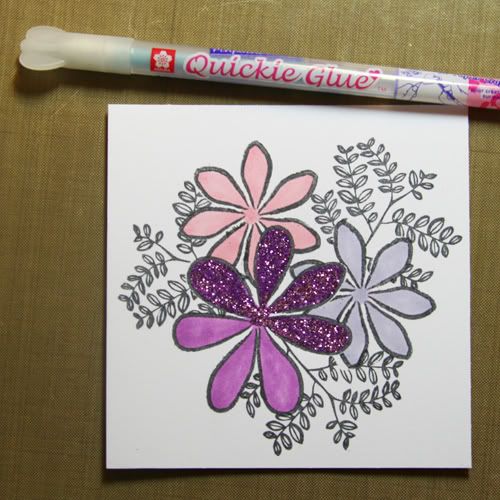 Here is the image completely coloured and all the glitters applied.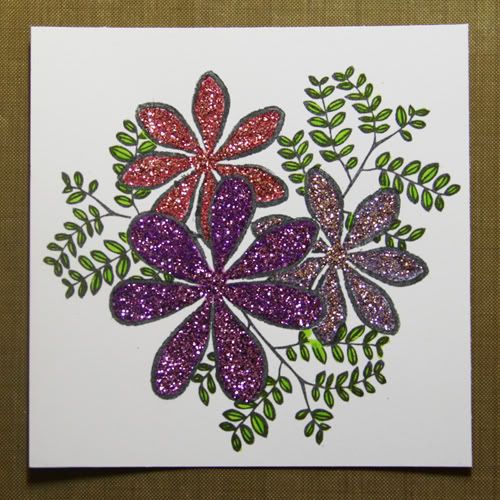 I finished off my glittered squared with some soft inking around the edges, some Copic airbrushing for some speckles, some piercing using my piercing tool and adding some pretty green adhesive pearls to the center.  I then took my square and applied some hairspray to it.  This was to ensure the glitter stays in place and it didn't effect the ink either!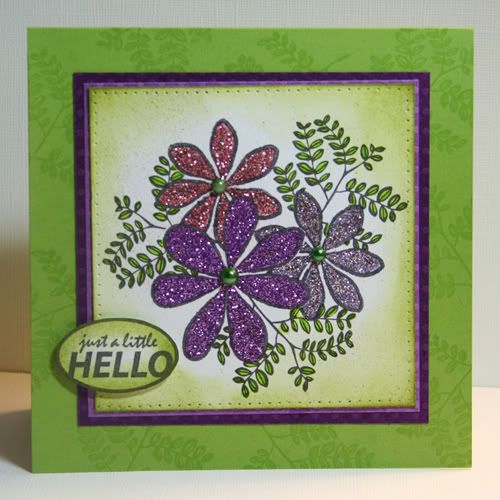 I added some purple frames and then used the same fern stamp again with Versamark ink on the green card base and placed the purple frames on the card base.  I also added a quick sentiment using the Oval Office stamp set.
I hope that you too grab your stamps and glitter and create a fun card today!
Thanks for joining me today!
~ Allison Cope ~