Today I'm going to show you a fun and easy technique using a white crayon.   Yes… a simple white crayon from your kid's crayon carton!  This simple and easy technique is called a white crayon resist.
Step One: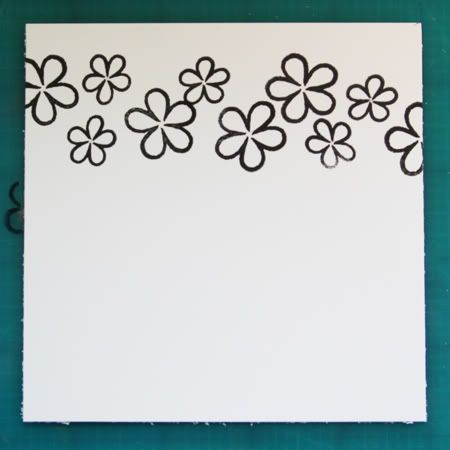 Stamp the images you want to highlight.  For this card I used the two small flowers from the Garden Sketches stamp set.
Step Two:
Grab that white or light coloured crayon from your kid's marker stash and take it and draw right over your images where ever you want them to stay white.  The wax in the crayon prevents any ink that you use over top of your image from becoming coloured.
Step Three: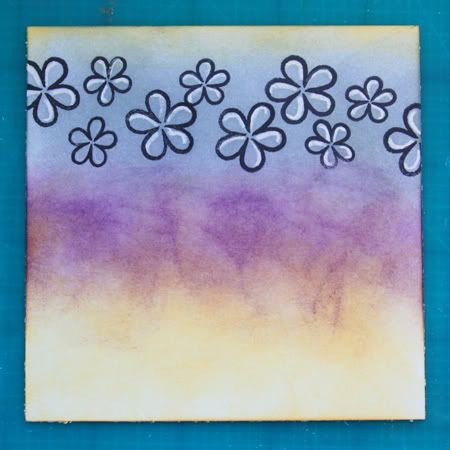 Take a sponge or your ink pad directly and start applying colour right over top of your stamped and crayon traced images.  The richer and darker the ink you use, the more your crayon accents will appear.
For the above image I used my Tim Holtz ink applicator and my inks to create a rainbow effect across my cardstock.  See how the white crayon pops!
Here is my finished card using the rainbow stamped image:
Wish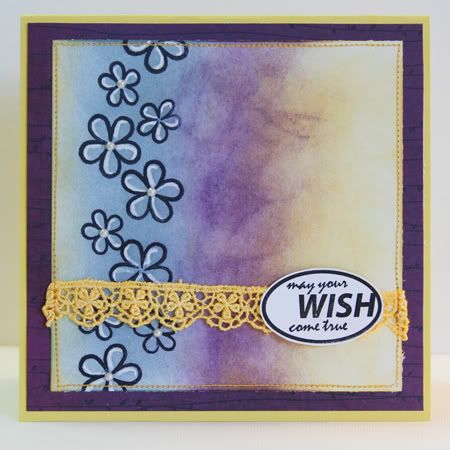 by Allison Cope
The oval shaped sentiment is from our Oval Office stamp set.

I also stamped a couple of the dragonfly images from the Garden Sketches stamp set on a piece of scrap white cardstock and highlighted them using the white crayon resist technique.  Here's the card I made using that piece of paper:
Born to Fly
by Allison Cope
I hope you have enjoyed this simple and easy technique and hope you give it a try!  Visit my blog for more myStamp BOX inspiration.
Happy Friday everyone!
Allison